Follow these steps to connect your Coinbase wallet to Solana Pay.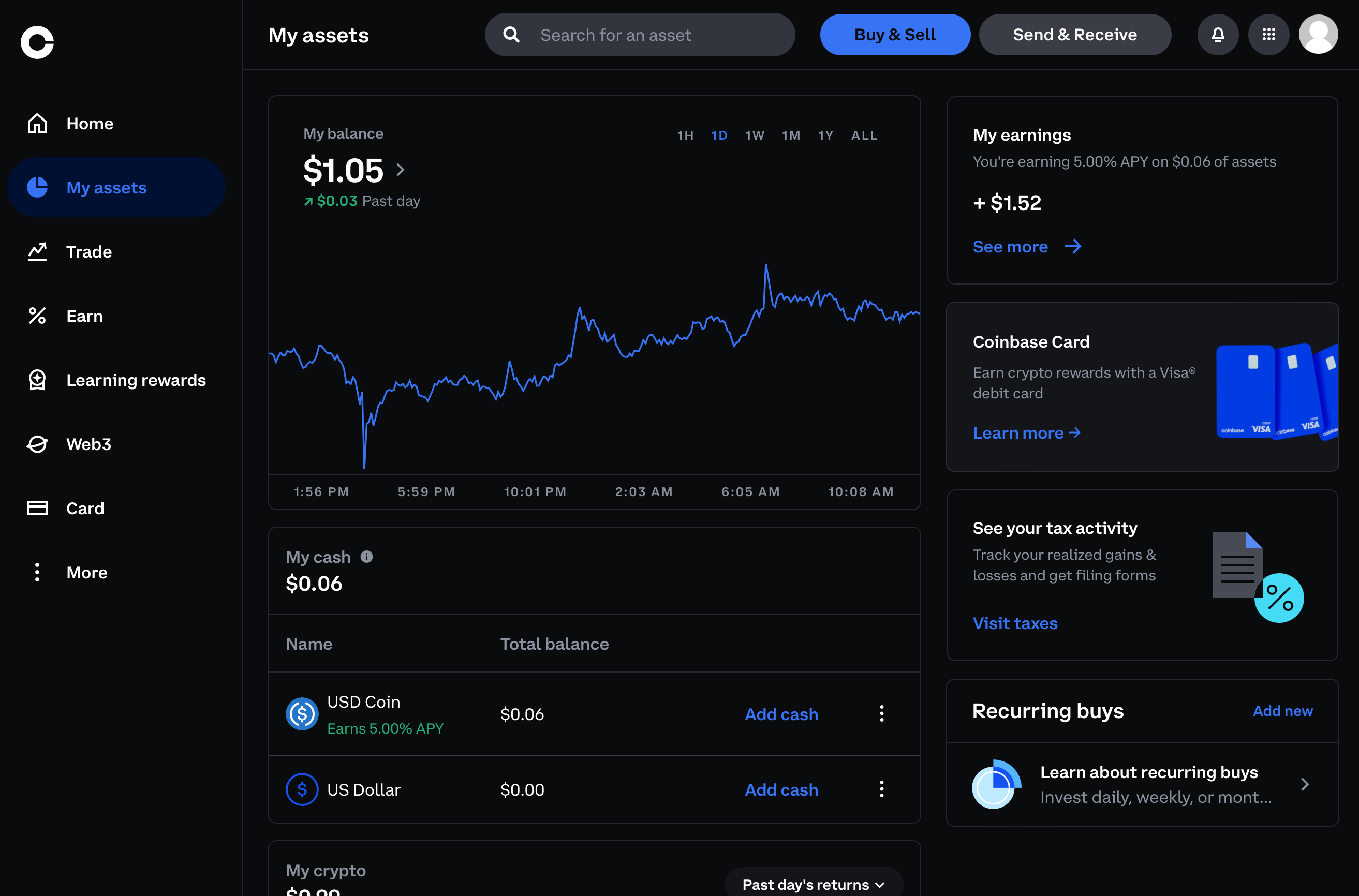 Step 1: Log into Coinbase, and select 'Send & Receive' at the top.
---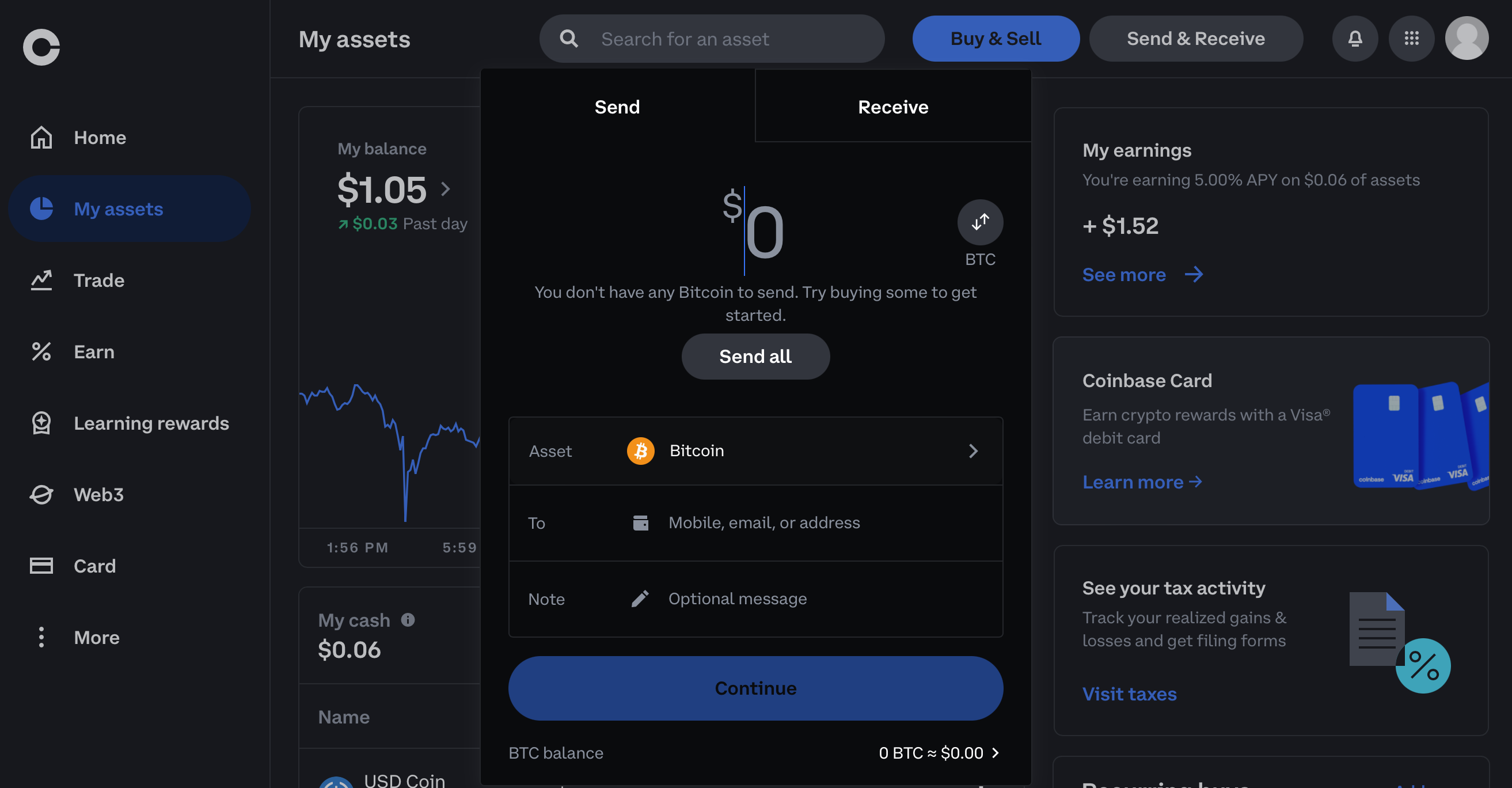 Step 2: Select 'Receive' in the modal.
---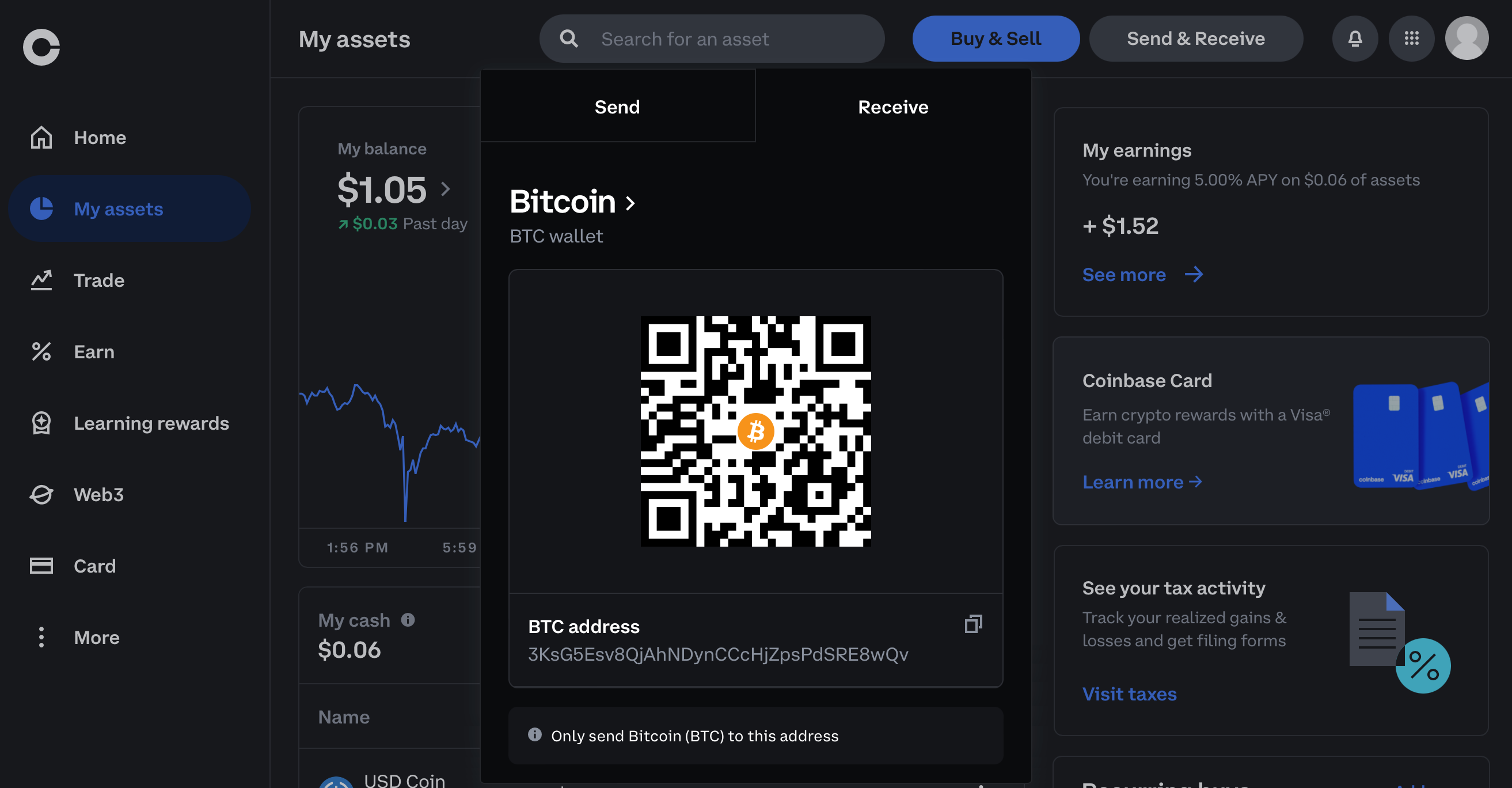 Step 3: Select the type of asset (click 'Bitcoin' to change to USDC coin).
---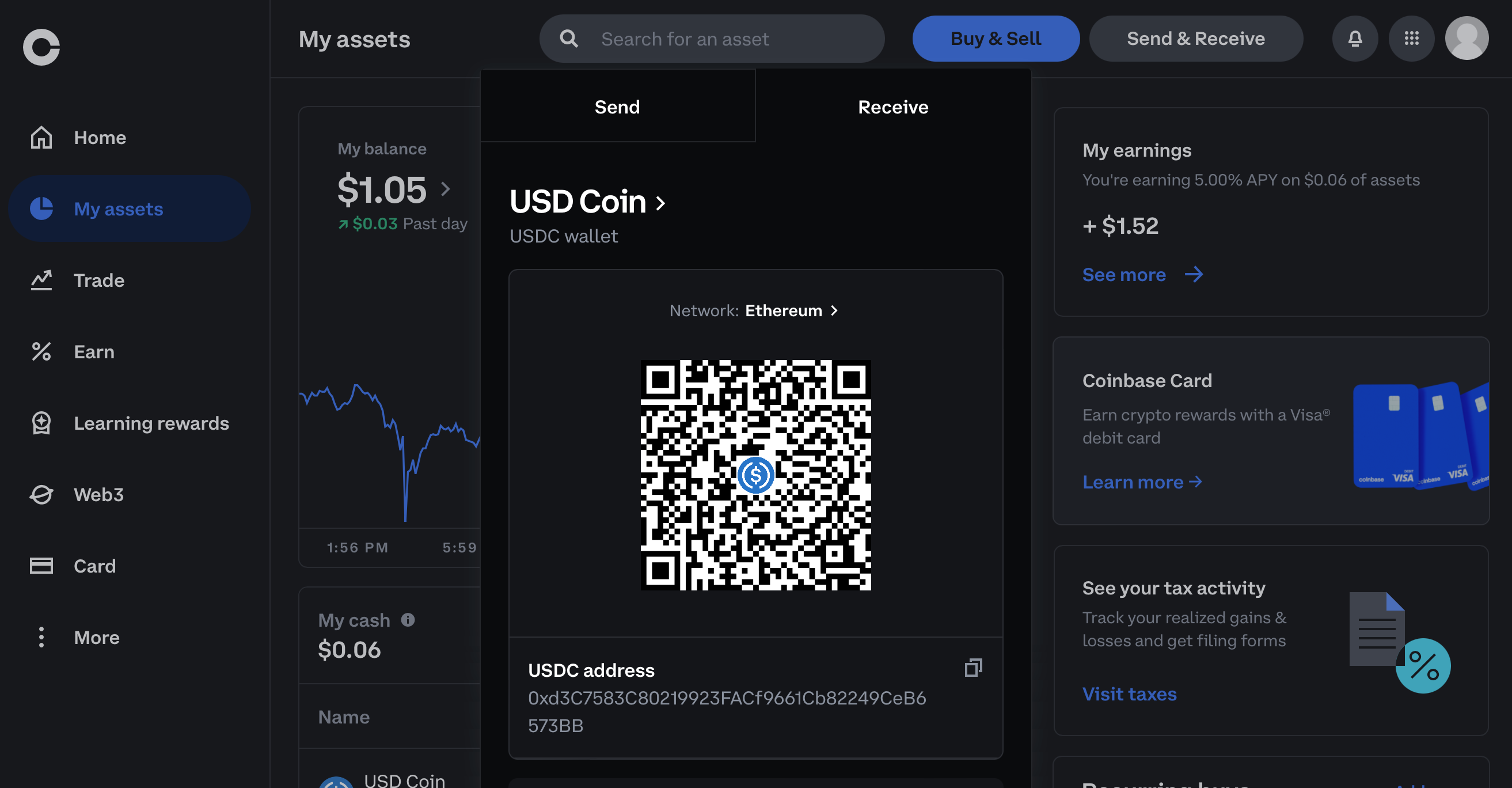 Step 4: Select the network (change to Solana).
---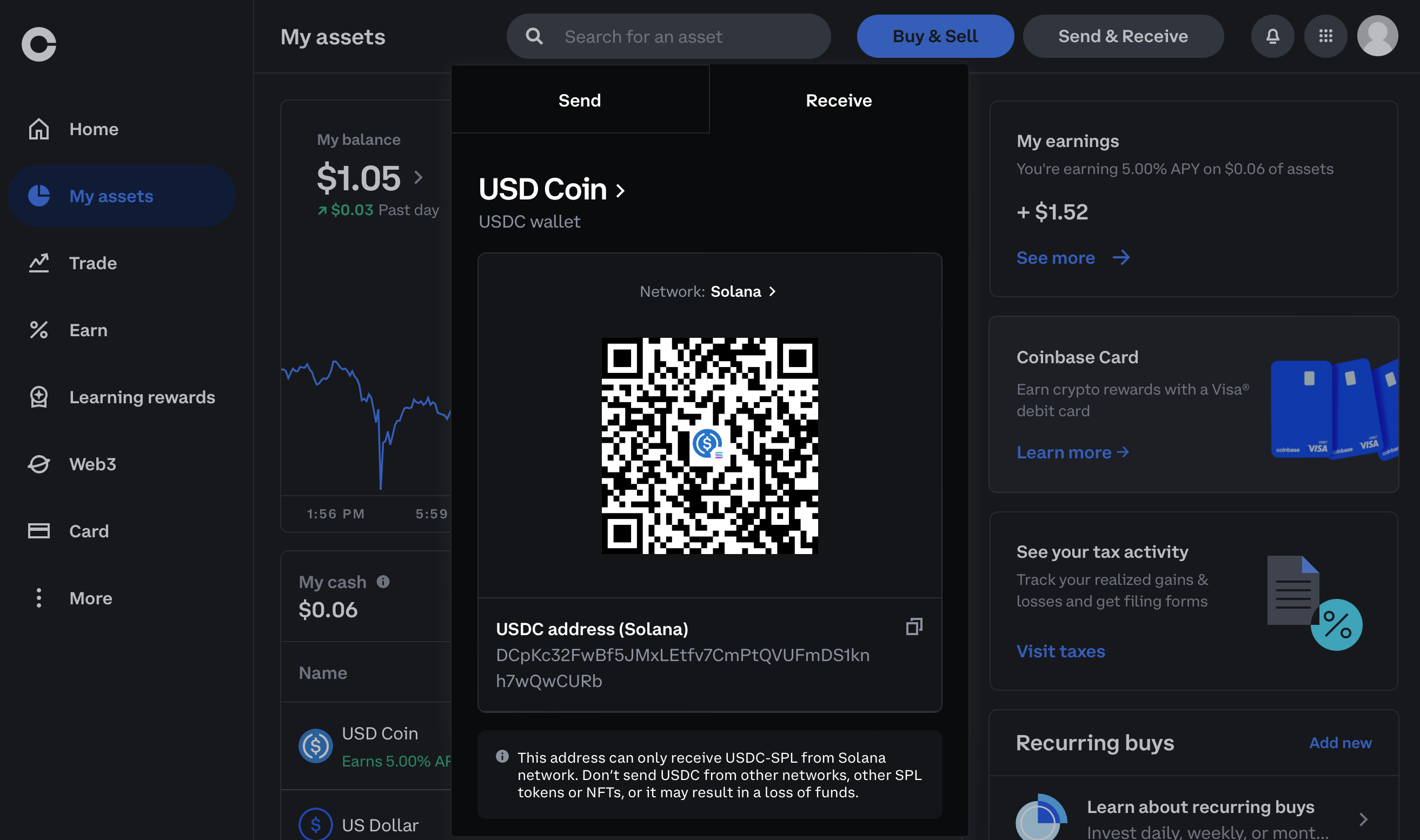 Step 5: Copy and use the Solana address in the Solana Pay portal